Nurturing a dry zone forest
Once an abandoned chena covered in thorny scrub, Far Cry has been painstakingly transformed "back to nature".
Envisioning a haven of biodiversity
Far Cry is the culmination of many years of seeking, planning, designing and materialising a place where man and nature could co-exist in harmony.
What is now a lush haven of biodiversity started out as a patch of abandoned farmland that was overgrown with thorny scrub jungle. Bringing the forest back to life was a labour of love.
Terraforming the landscape for proper drainage of water and curating the forest following Popham's Method accelerated the transformation of the environment to a place where fauna and flora now thrive.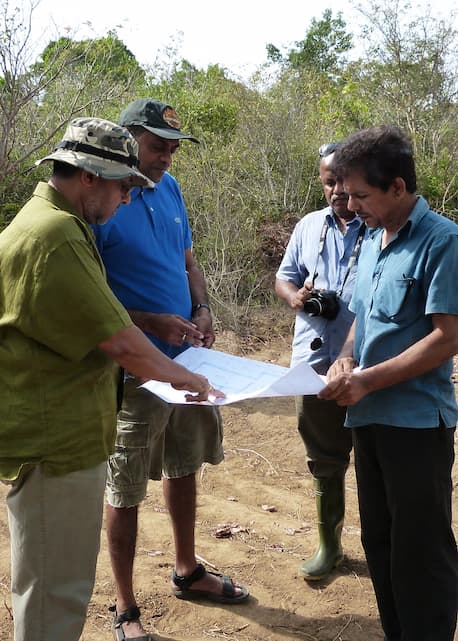 As you pass through the cinnamon stick gates of Far Cry, the driveway seems to lead nowhere. You presently turn the corner and come face to face our villa with its soaring timber columns, flying roofs and natural brickwork.
The villa displays an interesting blend of traditional materials and modern architecture. The use of subtle earthy colours allows the living space and the forest to merge into one.
Seemingly open to the elements on all sides, it is a minimalist structure intended to keep guests as close to nature as possible, with delightful views from every window.
The carefully cultured lawn in front of the bungalow stretches out to the forest beyond, imparting a feeling of absolute serenity, and making it the perfect place to enjoy the surrounds.
Lakshman Senadheera's portfolio of environmentally sensitive homes and hotels, made him the perfect choice to design and build Far Cry. From his very first visit to then barren chena land, he was able to mentally map out the final outcome of the project
Taking a holistic approach, he developed a dwelling and a landscape that were interactive, offering points of vantage from which occupants could observe and enjoy nature to the fullest. 
His choice of woody, earthy materials and colours gave Far Cry its unique character. His relentless drive to use  recycled timber led to the wooden floors and roof structure being built from wood salvaged from a demolished tea factory. 
A frequent visitor to Far Cry, Lakshman still takes a deep interest in the ongoing evolution of the property.
The dream of Far Cry would not have come true if not for the hard work and dedication of our family, our team and our partners. They have all come together with their unique skills and capabilities and continue to provide our guests with a memorable experience.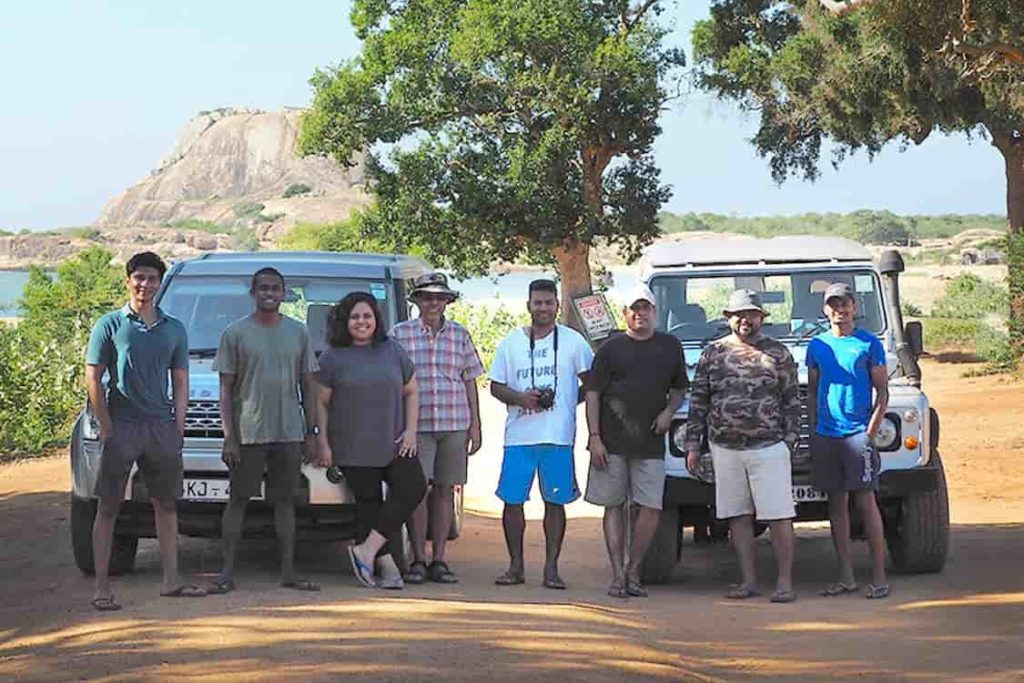 Love for the wild has been a passion handed down for many generations in our family, and we find nothing more rewarding than exploring the wilderness with our friends. Far Cry is an expression of that fascination, a haven of tranqulity that we love to share.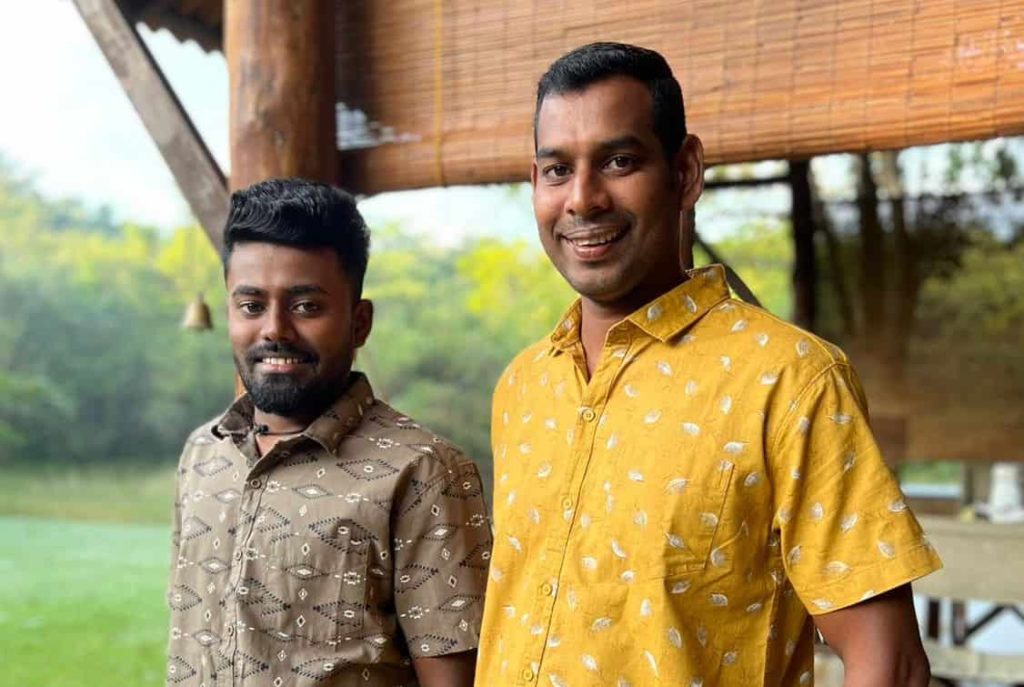 Attentive, yet discreet, Sampath and Chamara will take good care of you and cheerfully fulfill your every whim. Born and bred in the locality, they have an innate flair for great service. They lovingly maintain the villa and the grounds, keeping it in pristine condition.  
We have carefully curated and nurtured a group of partners who provide services that will complement your experience at Far Cry. We do not recommend them lightly, and we are confident that they will add a further dimension to your stay with us. Their expertise will add a further dimension to your Far Cry Experience. Let us know your requirements when you book, and we will do the needul.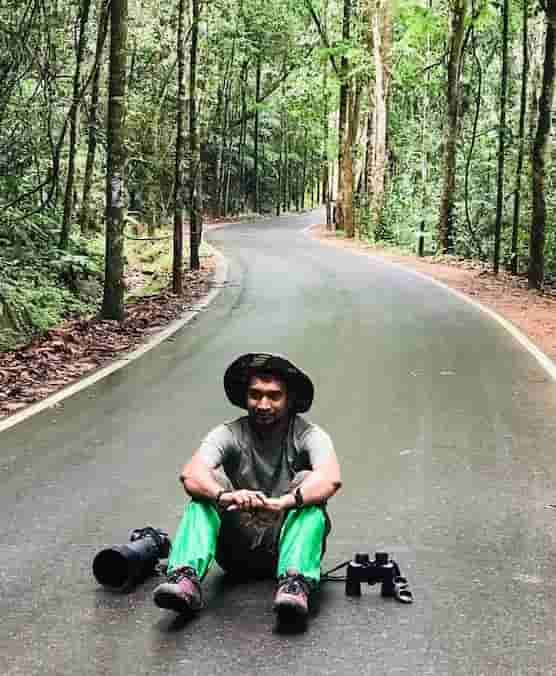 A naturalist and guide, Amal is a font of knowledge about Sri Lanka's fauna and flora, and  history.  His vast experience and love for the environment makes it a delight to be on his guided nature walks along the trails at Far Cry, or on visits to places of historical interest such as Sigiriya, Ritigala and Polonnaruwa. Amal is specially well experienced in interpreting Birds, Butterflies, Mammals and the Reptiles. 
Services: Guided nature walks and history tours for individuals or groups.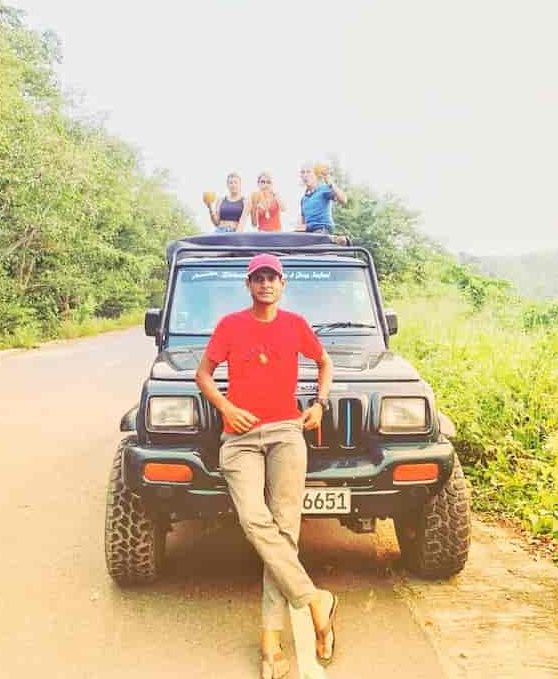 Janaka is our trusted transport partner, specializing in Jeep safaris for elephant watching.He and his team are respectful of the forest and its wildlife, and you are assured of a great experience.  His growing local business also provides airport and hotel transfers as well as excursions and guide services to places of interest. He and his team are efficient, friendly and reliable – guests are in safe hands.
Services: Transport for transfers and excursions by car, van or jeep.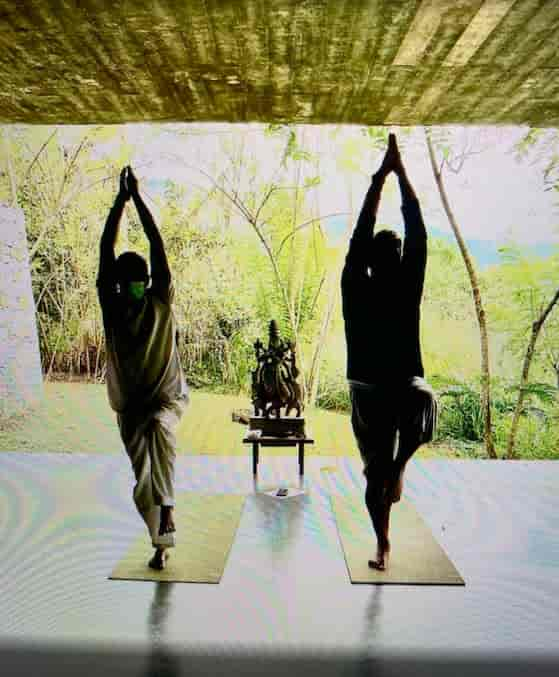 Saman's sessions are very unique. He is able to look at someones body and define what exercises or yoga positions would help, on a physical as well as spiritual level. He is  absolutely patient with beginners ensuring everyone in the group keeps up.  He is an experienced teacher with a holistic approach to body and mind.  Learn not only yoga, but also meditation, relaxation and mindfulness. 
Services: Wellness sessions for individuals or groups.