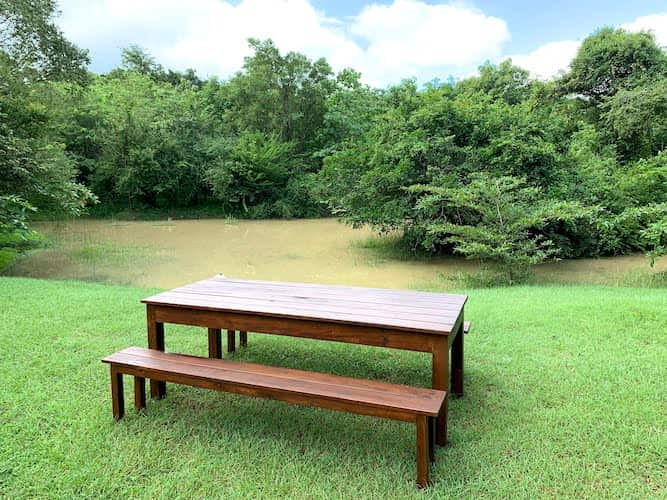 Alfresco dining is now possible at Far Cry with the this beautiful outdoor table made for us by a local craftsman.
Talented craftmen of every ilk can be found in the most unikely corners of remote Sri Lanka. Wherever possible, we offer work like this to the local community, and we are never disappointed.
The table and benches were made out of re-cycled teakwood, previously used for the wooden pool deck.
The rustic design is in keeping with the character of Far Cry. It is a sturdy piece of furniture designed to absorb the vagaries of sun and rain for decades to come.
Sharing a meal at this table on a moonlit night in the company of family and friends is one of the many treats in store for you at Far Cry!